The hot dog buns, Silly! What did you think we were talking about?
Seriously though, Independence Day is the best day ever to go to the beach. It's very patriotic! Blue skies, white cap waves, and bright red sunburns.
Want crystal clear cool water right now? Slide into our beautiful swimming pool or spa. Dee-lightful!
Want warm sand, the sun on your shoulders, and crazy 4th of July fun? Grab the picnic basket and BBQ grill, hop in the car and go to the beach. Don't forget the hotdog buns!
Three Beaches Close to San Leon
El Jardin Beach –Closest to Summer Breeze Kemah – El Jardin is also known as the Secret Beach.
Parking is limited now because word has gotten out. Get there early, parking fills up fast. $10 per car.
Sylvan Beach – White sands, fishing pier, playground for the kids. Dogs are allowed, alcohol is not.
Crystal Beach – Located on Bolivar Island and accessible by a free ferry from Galveston. You can drive on this beach with a $10 permit, available at most local establishments! Look for crabs, sea glass and sharks teeth.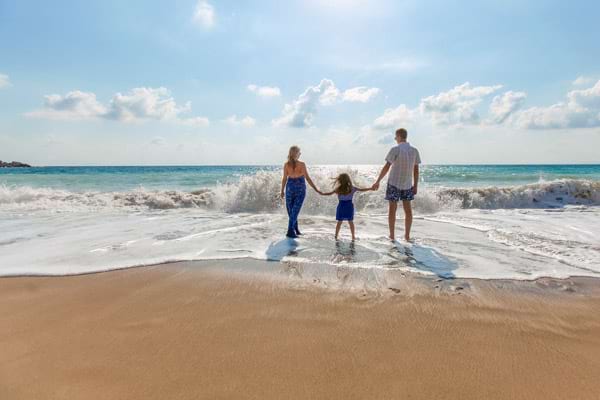 Galveston Island Beaches – So Many to Choose From
Galveston Seawall Beaches – The beach is clean, the sand is fine and soft, and the water is clear and beautiful. Big ships on the horizon, gulls squawking, and kites flying. Parking is super close, easy, and affordable. Convenient porta-johns along the Seawall. Trash cans are easily accessible too.
Galveston Pocket Park 2 – This is a great beach to hang with the family. They've rebuilt the bathrooms & showers and added a beach bar & grill. Best part, you can drive right up to the shore line and park. You can literally sit on your trunk or lawn chairs and watch the kids play in the waves. Makes it great to picnic.
Sunny Beach – A little hideaway just a short distance from the seawall. You can park car right on beach. No parking or admission fee. Beach is wide. Surf's good. Beaches are clean and natural. Dog friendly. Use your SUV for shade!
Hey! Can't wait to go to the beach? Well, we can't wait to see you! Reserve your spot for 4th of July weekend or any time. Just click here or call us at (713) 335-9588.
Come join us for live music, food, and fun July 4th weekend!