Treat your family to an unforgettable contemporary circus experience. Celebrate the Holiday season in style with a trip to Houston to see the incomparable Cirque du Soleil. This fabled troupe of acrobats will be in Houston from November 17 – December 12.
Reserve your stay at Summer Breeze Katy and take a short drive to the Grand Chapiteau at Sam Houston Race Track for the breathtaking presentation of Alegria.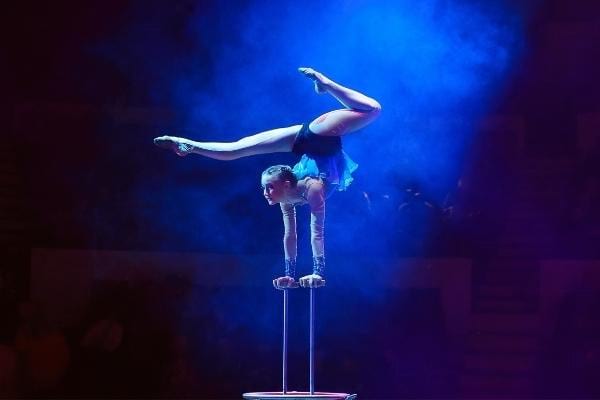 Alegria – A Cirque du Soleil Classic
Grand Chapiteau at Sam Houston Race Track
November 17 – December 12, 2021
7575 N. Sam Houston Parkway West
Houston, Texas 77064
This timeless show has been reimagined for a new generation to fall in love with. A wind of change hangs in the air as aristocratic ideas of the old guard are challenged by the ideals of a youth in revolt.
With an eclectic soundtrack, stunning feats of circus artistry, lavish costume designs, and eye-popping sets, Alegria by Cirque du Soleil is the one show you'll talk about forever. Regular seating, VIP seating, Wheelchair Accessible seating, and Family-Pack tickets are available. Don't miss this thrilling show!
Back in Katy, It's Swimming Pool Weather
It's still swimming pool weather in Katy – mid 70s and low 80s – that's why the pool and giant hot tub are open year round! Practice twirling and jumping under the palapa just like those Cirque du Soleil acrobats.
Pack your swimsuit and reserve your November stay at Summer Breeze Katy – where it's swimming pool weather every day.
Oops – Almost Forgot
Cirque du Soleil and swimming pool weather aren't the only exciting news around here…Special Winter Discounts for Senior Citizens and Winter Texans now through April 30! Leave your mittens behind and enjoy the swimming pool year-round.
Request Your Stay at Pet-Friendly Summer Breeze RV Resort – Katy!