What could be better than gliding like a fish through the refreshingly clear waters of a sparkling clean pool? Or basking in the sun poolside while sipping a drink with a little umbrella in it? Sounds just like movie-star life, doesn't it? It is!
And you know what else movie-stars – and anybody else with a swimming pool and hot tub – have? The benefits of good health, flexibility, and friendship.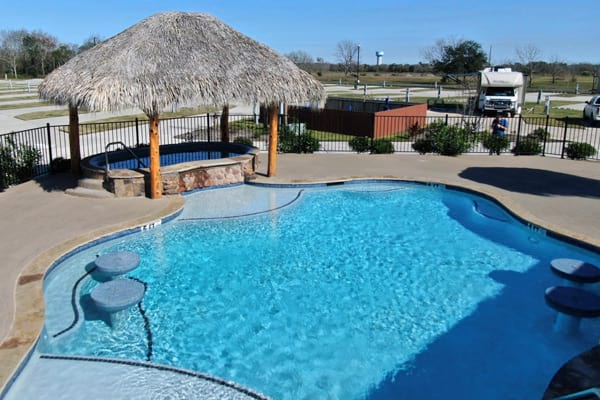 You can live the movie-star life beside the water at Summer Breeze – Kemah
Swimming pools and hot tubs are great because they transform an ordinary patio into a place to exercise, have fun with friends, and relax on jazzy patio furniture.
Swimming is not only fun, it's good for…
Cardiovascular workout.
Exercise that provides cushion for your joints, protecting them from the harsh impact normally associated with most forms of exercise.
Movement that gets your heart pumping and muscles working against the resistance of the water.
Soaking in a hot tub has several health benefits, including…
Improved sleep
Easing muscle tension
Reducing stress
Soothing arthritic joints
Improve post-injury recovery
Enjoy our resort-style pool 'til the weather starts to cool off here at Summer Breeze – Kemah. The oversize Hot Tub stays open year-round!
Now all you need is your swim suit and a fancy blue drink by the pool.
Try a Blue Margarita…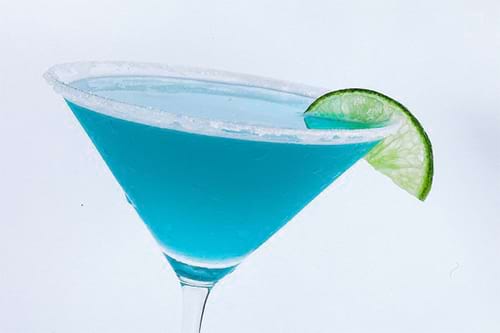 Just rim the glass with salt and mix…
1 ½ oz. tequila
1 oz. blue curacao (say cur-ah-sow)
1 oz. lime juice
Shake all the ingredients in a shaker with ice and strain into the margarita glass being careful of the salt rim. Garnish with a lime wedge and a paper umbrella. You're a movie-star!
So, pack your swim suit and c'mon be cool by the pool at Summer Breeze – Kemah. Reserve Now!