There are many things to do in Kemah, Texas, that many people don't know about, even those who live in the Greater Houston Area. Here, not too far away from Galveston, Texas, visitors can enjoy a slew of charming, one-of-a-kind restaurants and enjoy a day out in the sun with family and friends.
But what makes Kemah, Texas, such a unique destination?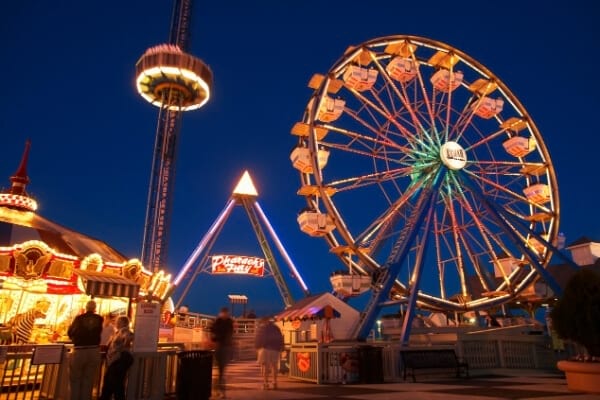 These Three Attractions Make the Top of the List
Kemah Boardwalk
There's no more significant attraction in Kemah than the Kemah Boardwalk. Visitors can ask anyone in the Houston area, "what's the best thing to do in Kemah? And the first answer will be, "see the boardwalk, but wear comfortable shoes!"
The Kemah Boardwalk is full of amusement park-style rides for the kids, famous seafood restaurants like Landry's and Bubba Gump Shrimp Co, and it hosts special events throughout the year, too.
T-Bone Tom's
In Kemah, there's a decent selection of watering holes, but few of those ever earn the same reputation as T-Bone Tom's. It's a favorite with residents who come for live music, a cold beverage, and a night full of laughs and good times.
Clear Creek Vineyard
Texas may not have a reputation nationally for its winemaking, but the state does have quality vineyards. In Kemah, the Clear Creek Vineyard offers visitors tours on weekends and tasting events, too. There's nothing like it in the area, which is why tourists should have a tour.
Ready to book a stay in Kemah? If so, we can't wait to hear from you!
Summer Breeze RV Resort in Kemah Amenities
After a day out strolling the Kemah Boardwalk, dining at restaurants, and making a trip to Galveston Beach, Summer Breeze RV Resort in Kemah has all the amenities travelers need to unwind Texas-style!
Full hookup and concrete pads/roads
Choice of two park models and cabins
Resort-style pool with an oversized hot tub
Pet-friendly accommodations (but breed restrictions apply)
High-Speed Wi-Fi internet
On-site laundry facility
Resort palapa gazebos
Dog park
99 RV parking sites
Clean bathhouse
Management on-site
Can't wait to see y'all in Kemah soon!