If you're an RV lover and wishing to spend a relaxing weekend break or vacation days with your family, you must already know the town of Katy, TX, is the right place to choose. For all your RV wants and needs, this town has everything for RV aficionados. With serene views, historical landmarks and perfect stops for anyone with an RV, this for sure needs to be your next stop!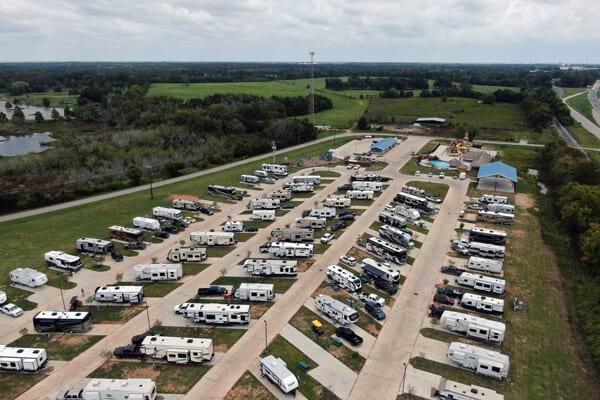 Camping World of Houston
Camping World of Houston is located in the wonderful paradise of RVs: Katy, Texas. Here you will find a wide selection of accessories for sale and take a peek at the latest RV models in the largest air-conditioned indoor showroom in Texas. You'll also find a lovely staff that is sure to provide you with helpful tips and connect you with the RV community and lifestyle!
Buc-ee's
Only a few minutes down I-10 for fuel and RV needs, you will find a new Buc-ee's, the ideal spot for a gas break and a clean, friendly, and stock up experience for any customer that drops by. You can stop by for some snacks, as well as use the cleanest restrooms available in America. Many of your RV needs will be fulfilled for your trips or to go back home after a few days in Katy, TX.
Ron Hoover RV & Marine Center
At Ron Hoover RV & Marine Center you will not only find RVs for sale, but also a plethora of services available. You and your RV are sure to receive the best care by the master craftsmen and staff. From roof and appliances, to slide-outs and awnings, they are prepared to help you with everything you need.
Summer Breeze Katy RV Resort
Last, but certainly not least, Summer Breeze Resort in Katy provides visitors with a quality, family-oriented and first-class RV experience. With all concrete roads and sites, 33 acres of lush landscaping and 214 RV sites of 45 ft. in length, this resort welcomes you with clean facilities and a friendly staff. You'll find a full hook up at 50/30 amp standard sites, as well as on site propane sales.
No matter what you need for the perfect trip, RV friendly Katy, TX, is ready to welcome you with open arms and warm smiles.